The Chamber of Mediators of Serbia
Smart people are easy to negotiate with!
Index of mediators
Search the database of our members and find a mediator for your dispute.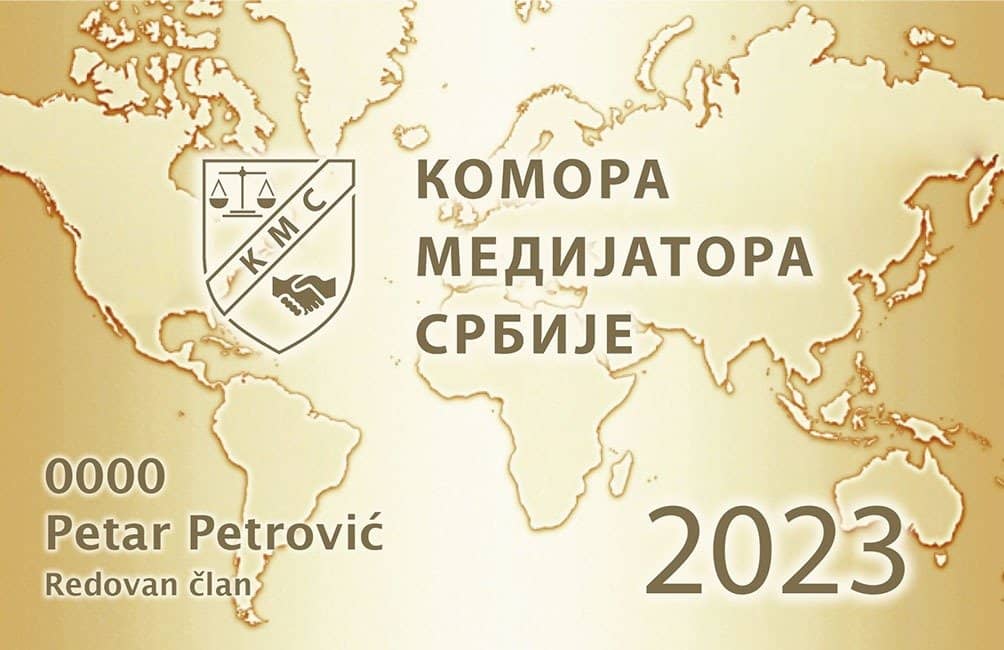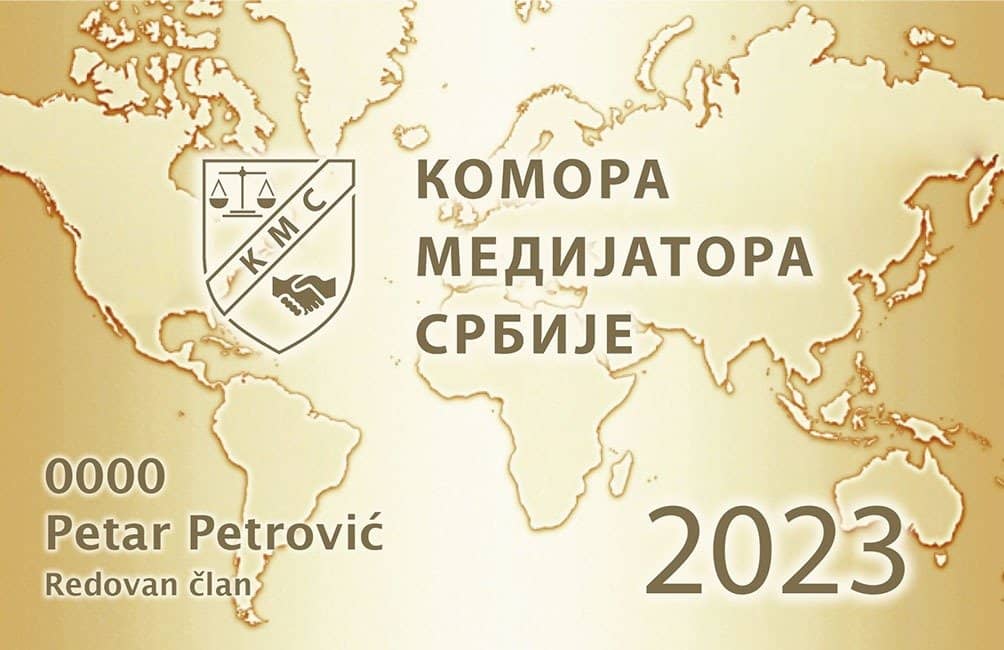 Why should you join the chamber?
Join the Chamber of Mediators and get many benefits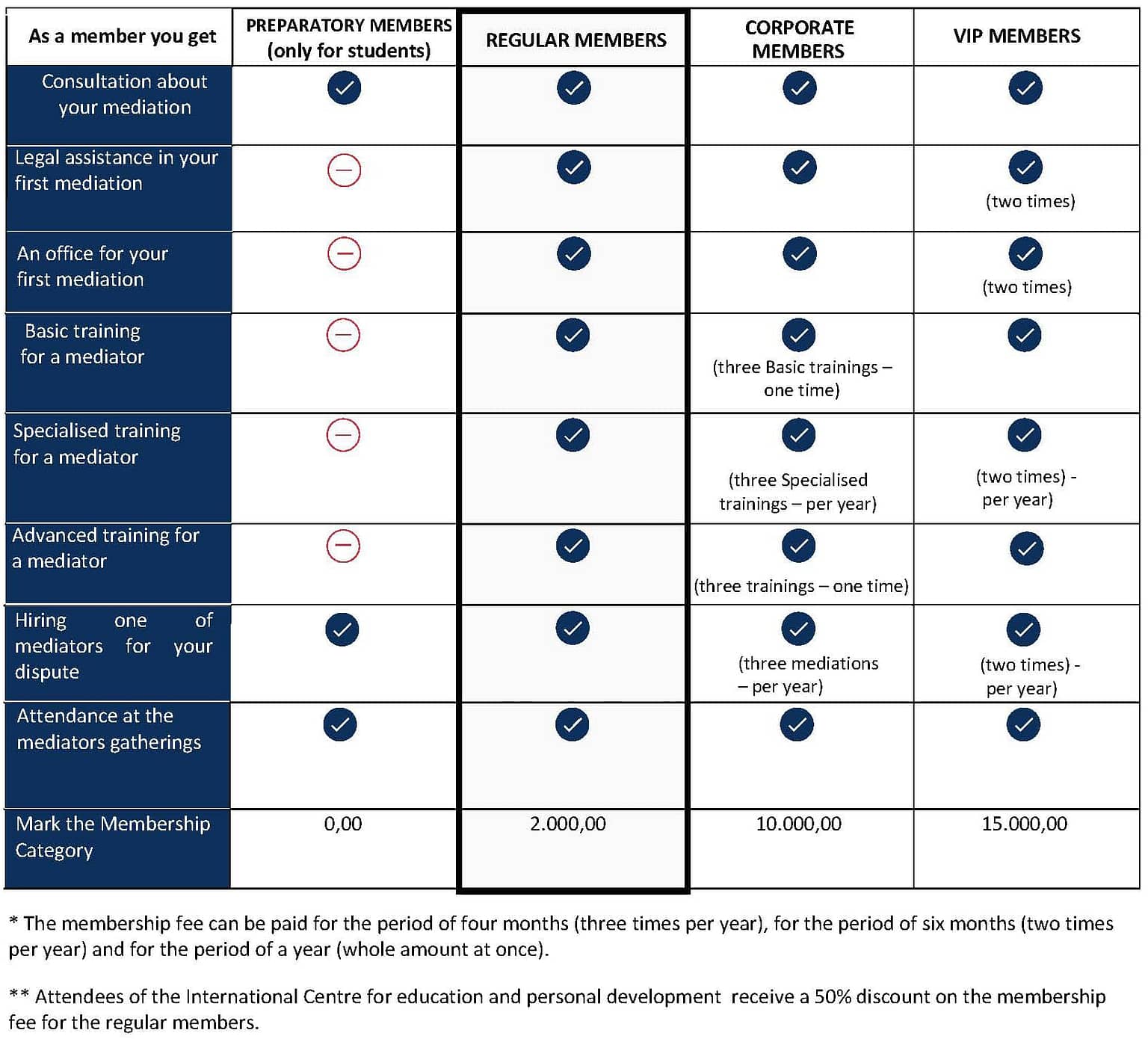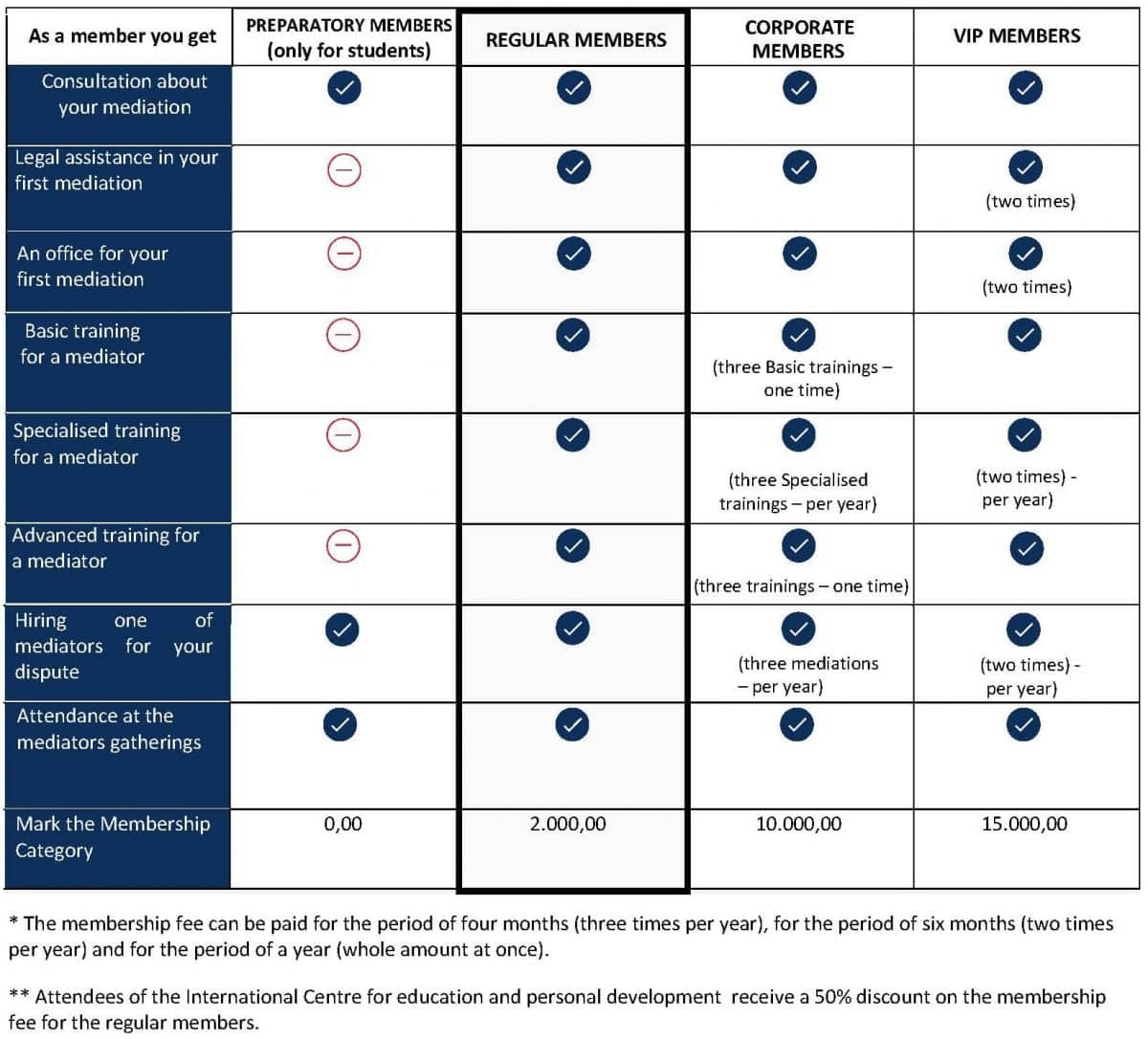 The Chamber is an association of people and / or companies gathered around a common goal. Our goal is to have the best mediators in Serbia, measured by their knowledge, competencies, education or specializations in a certain field. Each of us can do a lot, but together we can do a lot more. That is why we have divided the membership into several categories so that anyone who meets certain conditions and is elected / approved by the Chamber of Mediators of Serbia can be our member.
Free membership is provided for preparatory members who are entering the world of mediators and are not yet sure which type of membership they want to opt for. Although they do not pay the membership fee, they have the right to the help from our mediators in case they have a dis-pute and want to resolve it through mediation. They can attend our gatherings and get basic consultations about the mediation they want to conduct.

Free membership is also provided for honorary members, who with their reputation lead to indi-rect promotion of mediation and work together with us on further presentation of mediation to interested parties. In addition to other benefits, honorary members receive free legal aid for the first mediation, as well as free engagement of one of our mediators for their eventual dispute.
Regular membership is the most common choice for most mediators because it receives the most benefits for the money invested in membership fees. In addition to all the benefits that as-sociate members have, the regular member also gets free use of our offices for his first media-tion, free consultations with our legal team about his first mediation, free basic or specialized training, free advanced training for mediators, free internships for mediators, as well. and free engagement of our mediators for their eventual dispute.
Corporate members are basically companies, companies that, in addition to the benefits of regular members, receive two basic or specialized trainings, two advanced trainings for media-tors and the engagement of our mediators for their dispute.
VIP members have all the privileges of membership and as many as three free basic or special-ized trainings and two free engagements of our mediators for their eventual dispute, regardless of the value of the dispute.
If you need help choosing a membership fee, contact us for any suggestions or additional infor-mation.
Welcoming speech by the President of the Chamber of Mediators of Serbia
Dear visitors, it is a great honor and pleasure for me to share with you the joy of all of us who are part of the Chamber of Mediators of Serbia.
Some 1,500 people are licensed to mediate in peaceful settlement of disputes, and the total number of mediators is expected to reach about 5,000 when the register of mediators can be expected to close. Mediation in Serbia reaches a wider audience every day, awareness of its necessity is spreading and more and more people are completing training for mediators. The training that mediators complete gives them the legitimacy to apply for a license, a mediation permit. In 5 days of training, they gain basic knowledge about mediation, but it is often not enough to be a "complete" mediator.
What we do as a Chamber comes after the training, where we test the knowledge of mediators, we work with them on their training, additional education, but also constant socializing in order to test knowledge and progress as a mediator of each individual member. Regular simulation of mediation, which we conduct as exercises every month, allows members good practice, gives them a great deal of self-confidence and allows us to measure the progress of each member and therefore rank their knowledge through internal parameters.
When our members have their first mediation, they receive free support from us, help in prepar-ing the sending of letters, but also leading the entire process, and finally the assistance of our lawyers-mediators, who help them to precisely formulate a legal enforcement agreement to end mediation.
Overburdened courts, aware of all the advantages of mediation in terms of a procedure that in a faster, cheaper, more confidential and impartial way comes to the same point as the Judge after many years of litigation, when the agreement on termination of mediation is verified and the status of an executive document because the dispute was resolved through mediation, the Judge is recorded as having completed the proceedings and one case less remained on the still large pile of lawsuits awaiting their turn.
Our team has been conducting trainings for mediators in different ways and through different institutions, organizations and great enthusiasm of individuals, but that is not enough. It is neces-sary to turn the big wheel of the system and equalize the importance of mediation everywhere in the world and in our country.
Promotion of mediation, growth and development of us as the Chamber of Mediators of Serbia is the main goal we strive for, but also stimulating people's awareness of the need for mediation to come to life in the full sense of the word and take precedence where it exists in other countries.
Our second goal is certainly to include mediators in the European and world community, exchange experiences and techniques used by colleagues in other countries, all in order to find the best possible solution for the parties to the conflict and finally resolve their dispute to mutual satisfaction.
The third goal is certainly our organizational and institutional strengthening, strengthening professionalism, responsibility, recognition and loyalty, and our further development and position in society will depend on the success achieved in the realization of these goals.
The Chamber of Mediators of Serbia is always open for cooperation, for new members, but also for new ideas, programs and proposals that can raise mediation to a higher level, and the rec-ommendation and progress of our members will clearly show you the path we have taken. We can only succeed as a team and that is why we are here to answer all your questions, listen to all your suggestions, but also the problems you have as a mediator in terms of finding a job or moments that would facilitate the mediation process in practice.
Anything you can't find on our website, ask us in person or contact us by email and find out everything that interests you.
In the end, this is a good place for all those who do not know how to choose a mediator for their case and want the best additionally educated mediators who know their job and do it conscientiously, paying special attention to the confidentiality of information they encounter. The Chamber stands behind its members, but also performs serious selection, control and additional education so that the end clients are satisfied and gladly recommend us as professionals in their work.
Prof. dr Igor Pejović
mediator and President of the
Chamber of Mediators of Serbia
"The Holy Gospel of Matthew"
Make peace with your adversary quickly, while you are on the road with him, so that your adver-sary does not hand you over to the judge, and the judge does not hand you over to the servant and to the dungeon so that you are not thrown out. Verily I say unto thee, Thou shalt by no means come out thence, till thou hast given the last penny.
Interpretation:
The Lord warns us not to judge our rivals and not to turn away from divine deeds, thinking that we should forgive. And even if you are wronged, do not go to court, but reconcile "on the way while you are still together", while the reason for the quarrel is "hot" and before you part and be-fore you each go home angry "
Contact us!
If you have questions for us, you can write to us.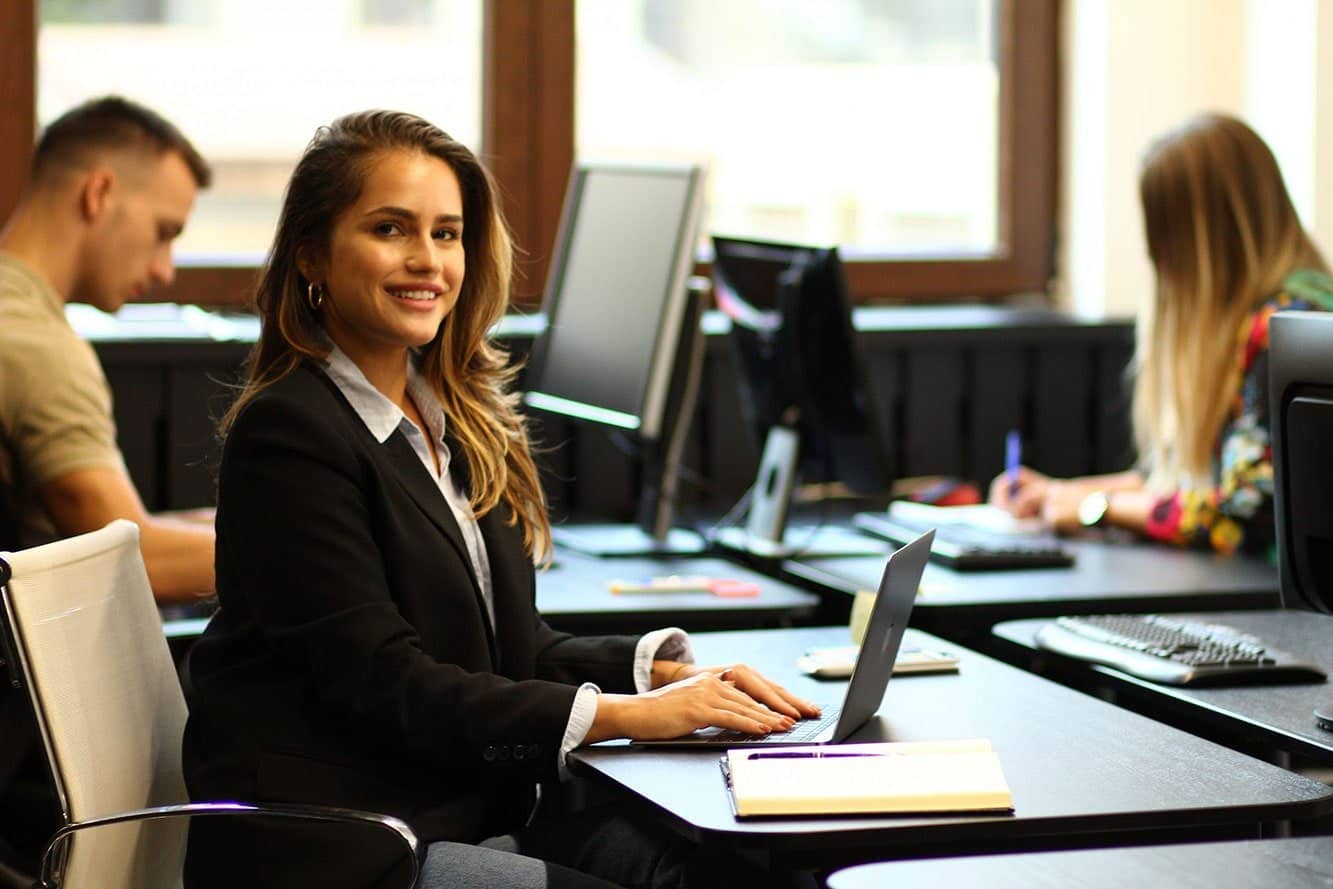 Do you have a dispute and want to resolve it through mediation?
Do you want to praise a mediator?
Do you want to file a complaint about the work of a mediator?
Do you have a proposal for cooperation?
WRITE TO US
CHAMBER OF MEDIATORS OF SERBIA
Alekse Nenadovića 19, 11000 Beograd
Contact phone: 011 630 41 99
Contact phone: 069 000 000 3
Registration number: 28325479
VAT: 112535136

WhatsApp: +381631718199